This page contains information on: Solihull Gets Active Booklet, Events, Sensory Walks, Feedback, Useful Websites, Parents ,Careers & Health Professionals
People with disabilities in Solihull have lots of inclusive activities to get involved with. If you can't find the information, you're looking for below please call us on 0121 704 8207 or e-mail [email protected]
Inclusive Sport and Physical Activity Providers
Explore the range of activities available in the Solihull Gets Active booklet Within this booklet you will find information on how to participate in inclusive activities in your local area, including gym, swim, group exercise, sports and local clubs.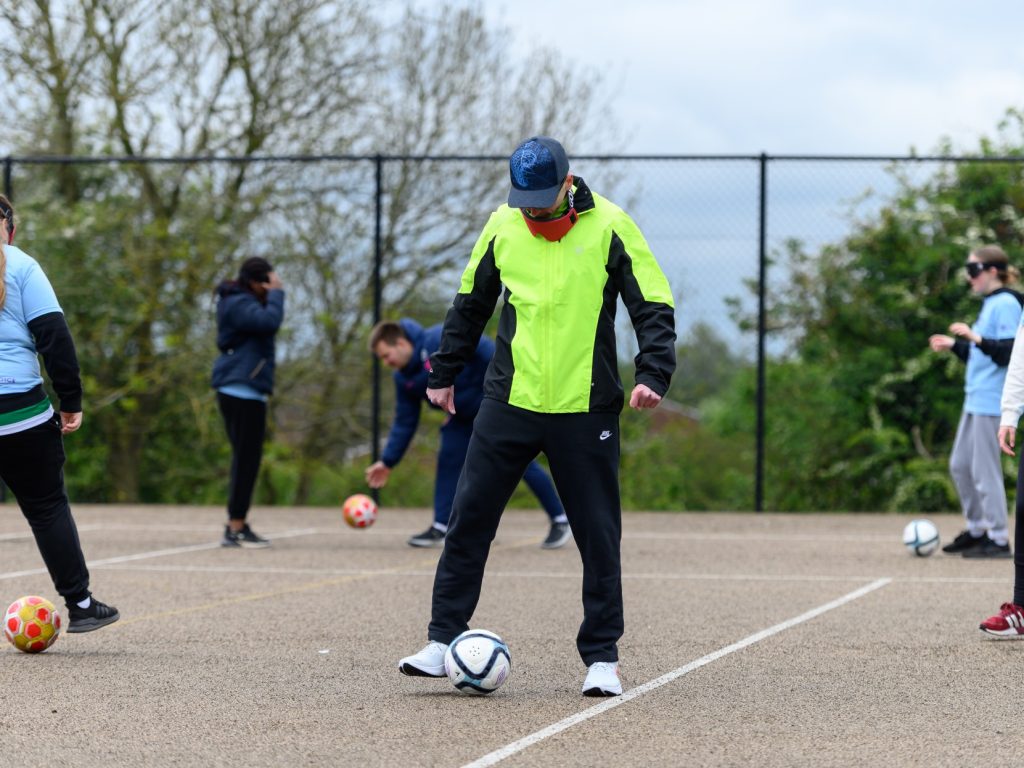 Sensory Walks
Sensory walks allow you to use your senses to connect with your surroundings whilst you stay active.
Sense Active have partnered with Great Britain's national mapping agency, Ordnance Survey, to ensure Sensory Walks are easily discoverable via their OS Maps App, as part of their Sport England funded project 'Sense, Active Together'. Explore the Sense website for more information.
Find a Sensory Walk near you:
Sensory Walk Resources
Create your own sensory walks with these helpful resources. Download Making a Sensory Walk Toolkit
Feedback
An accessible and inclusive sport and physical activity session sometimes requires a few physical adjustments to make it a good first experience for participants.
We want to hear about your first hand experiences of sport and physical activity sessions!
To fill out a response see the options below.
First Hand Experience Questionnaire online version
To request a form to be sent out please contact [email protected] or phone 0121 704 8207.
Useful Websites
Local Organisations
Tudor Grange Leisure Centre – Tudor Grange Leisure Centre has everything you could possibly need to enjoy getting active.
North Solihull Sports Centre – With a huge variety of facilities to enjoy, North Solihull Sports Centre is a fantastic place to get active and enjoy yourself.
Solihull Wheels for All – Providing inclusive cycling for all.
Fundamental Movement Academy – Fundamental Movement Academy was created to provide access to niche sports such as Free Running, Gymnastics and Trampoline.
Solihull Moors – Inclusion and Inclusivity are the key. Moors work tirelessly to ensure everybody is looked after and that every individual is made to feel valued by the club.
Warwickshire Bears Wheelchair Basketball – The Warwickshire Bears Wheelchair Basketball Academy was set up to offer wheelchair basketball.
Solihull Seals – Solihull Swimming Club for the Disabled at Tudor Grange Leisure Centre.
SoLO (Solihull Life Opportunities) – SoLO help people with learning disabilities to look afresh at their true potential, to learn new skills, become more independent.
Solihull Self Advocacy Group – An independent charity providing advocacy services. They help people develop self–advocacy skills and support peer advocates in campaigning for change.
Inclusive Sports Academy – ISA provide a range of disability sports activities throughout Solihull.
Solihull Parent Carer Voice – Independent parent carers working together to raise awareness and improve outcomes for all children with Special Educational Needs and/or Disabilities (SEND 0-25).
Our Voices Heard Solihull – Your views can help make changes.
Regional & National Organisations
Activity Alliance – The national charity and leading voice for disabled people in sport and activity.
British Blind Sport – British Blind Sport help blind and partially sighted people to get active and play sport.
BBC Disability Sport – Get inspired and stay up to date with the latest news from disability sport.
CP Sport – The national disability sports organisation supporting people with cerebral palsy.
Disability Inclusion Club Hub – Supporting clubs and groups to improve opportunities for disabled people.
Midland Mencap – A charity which works and campaigns for accessible and inclusive services and a better quality of life for everyone.
Sport England Club Matters – Activity Alliance have created this tool in partnership with Club Matters to see how inclusive and accessible your organisation is when meeting the needs of disabled people.
Sense – A charity for people with complex disabilities, who believe everyone should be able to take part in life, no matter their disability.
UK Chief Medical Officers Physical Activity Guidelines – The report contains guidance for health professionals, policymakers and others working to promote physical activity, sport and exercise for health benefits.
Annual Event
Thank you to all who attended The Include Me Games on Monday 11th September 2023. The games will be back in 2024. Keep an eye out for details.
The 2023 'Include Me Games' took place across both North Solihull Sports Centre and Tudor Grange Leisure Centre, as well as external providers. The free activities included Archery, Gym Access, Basketball , Swimming and much more!
The event lasts a whole week,offering people with disabilities the chance to experience a range of activities free of charge. The Games are a great way for people to get together, experience new sports and most importantly, have fun!
Parents, Carers and Health Professionals
Get Yourself Active: Social Care Activity Pack
The pack is designed for carers, support workers, and personal assistants but can also be used by friends and family members who are supporting disabled people and people with long term health conditions.
The pack will help –
Develop your knowledge of physical activity,
Help you have more conversations about physical activity and support,
Provide ideas on how to build physical activity into daily routines.
View or download the full activity pack from the Get yourself Active website which includes information and resources for you to support disabled people to be active.
Training Opportunities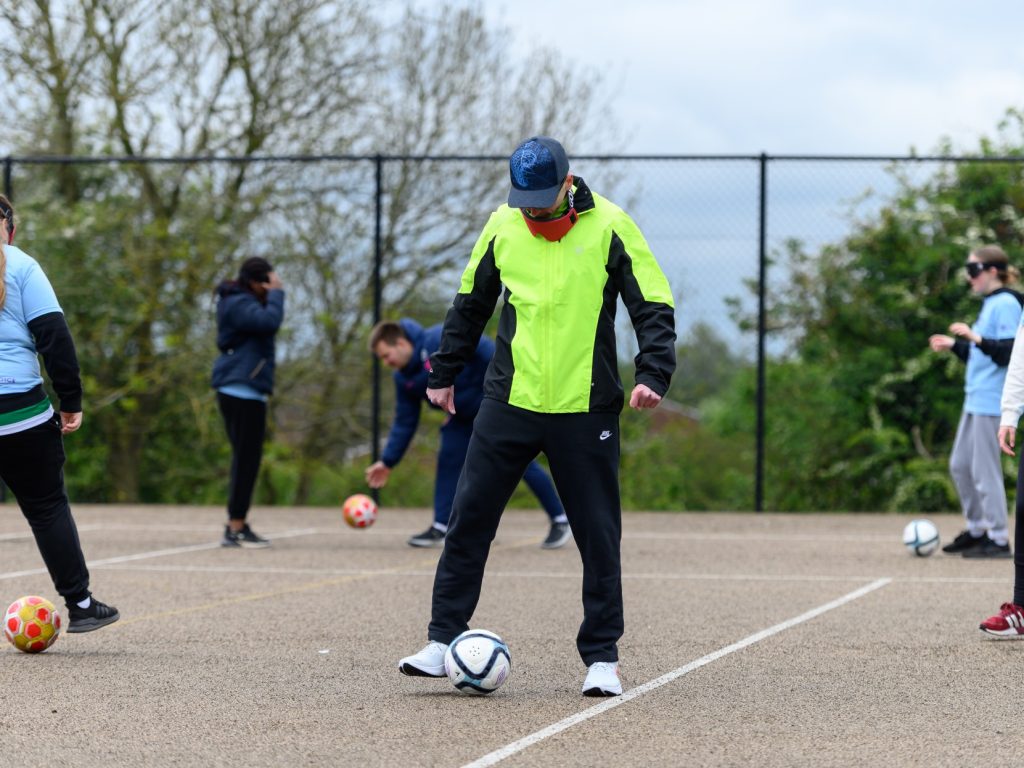 Activity Alliance offer the following training workshops and recommended courses empower you with the practical tools, creative ideas and give you access to many resources. For further information on how to book onto a course please e-mail [email protected]
Inclusive Activity Programme – The Inclusive Activity Programme (IAP) is a unique, development opportunity which will upskill you, your employees, and volunteers on how to make activities fun and inclusive for everyone. It is ideal for sports coaches, community leaders and healthcare professionals.
Sainsbury's Inclusive PE Training – Free training workshops and resources for teachers, trainee teachers and school staff. Improve your confidence, knowledge and skills including, challenging and progressing all pupils and embedding inclusive practice in your school.
Delivering an Excellent Service for Disabled Customers – The course can increase workforce confidence and knowledge, especially those who work in leisure and customer-facing roles to engage with and support disabled people
England Football Disability Training for Clubs: Disability Training for Clubs: Journey to Inclusion has been created to encourage more grassroots clubs to open their doors to disabled people, providing them with the opportunity to play and get involved with football in their local community.